NEWS: New partnerships in the US see BBN expand services and expertise
BBN continues its global expansion by announcing the appointment of two new partners, HexaGroup in Houston and HubSpire in New York.
HexaGroup joined BBN in May, complimenting existing BBN capabilities with a strong blend of technical expertise and creativity. Its strong reputation was built by helping the energy industry tap into the power of digital marketing and advertising, aided by an extensive team of developers, data analysts, artistic designers, content creators and digital advertising strategists.
Two decades later, it has expanded its services to the world of startups, medical services and technology, without losing its passion for where it all began: oil and gas. The agency serves a global client base from offices in Houston and Paris and it has won a number of competitive industry awards, including two American Marketing Association Crystal Awards and multiple Communicator Awards for its web development projects and marketing campaigns.
Arnaud Dasprez, president and founding partner of the agency, is an experienced marketing advisor to global energy companies with a track record for driving innovation in the digital arena and leading marketing strategies for emerging technology ventures ranging from crypto/ fiat exchanges to technology incubators
Arnaud commented:
"As HexaGroup continues to grow, we are constantly seeking new ways to serve our global clients and provide our employees with a robust development platform. BBN is the answer and give us access to new business opportunities, as well."
HubSpire is a product-driven software solutions company with core competencies around enterprise mobility solutions, custom mobile applications, data analytics, visualisation dashboards and various behaviour analytic solutions using artificial intelligence (AI), natural language processing (NLP) and machine learning (ML)
Thomas Abraham is the CEO of HubSpire, with over 20 years of experience in leading large transformational change programs, architecting complex web and mobile applications and directing multiple systems integration efforts. He has a proven track record in facilitating and building world-class technology management and product development teams.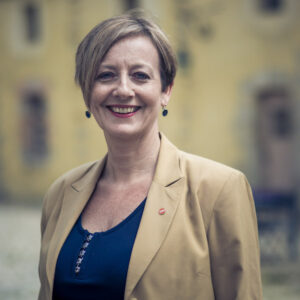 Annette Fernandes-Poyser, Executive Director at BBN, commented:
"HexaGroup brings additional digital marketing expertise in the oil and gas sector as well as some innovative analytic technology products. While, HubSpire is a top-rated application developer who impressed us with its development of analytics dashboards for a number of our clients.  New partners such as these bring innovative ideas and extends our digital expertise. This further solidifies our position as the number one ranked International B2B marketing agency in the US."