10 best practices for agencies who want to win more business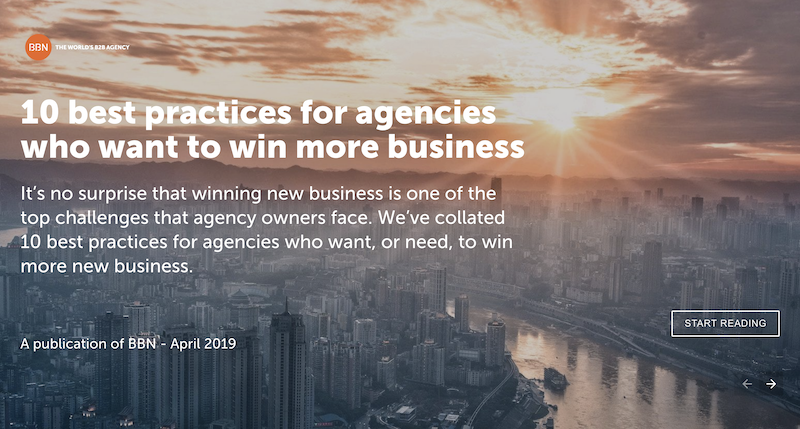 It's no surprise that winning new business is one of the top challenges that agency owners face. In the 2018 Benchpress agency survey, 38% of UK agencies stated that winning business was their biggest challenge after recruiting talent. More surprisingly, it was the fact that 66% did not have a business development plan.
We recently conducted some research and also asked our BBN partners to provide their best advice and critical tips for winning the right type of new business. We've now collated all these insights and produced this best practice guide for agencies who want, or need, to win more new business.
To get this download, please complete your details below: