The
world's

b2b agency in Spain
The Marketing Hub joined BBN in 2019. They are a native digital B2B marketing agency, specializing in the management of sales and marketing programs for global leading technology companies, telecommunication carriers and software start-ups. Born to bring the power of new technologies to develop innovative high-tech marketing services and cutting-edge internal skills for their clients.
The Marketing Hub enables innovation, enhanced performance and they develop strategies to identify new business opportunities for clients through the entire sales funnel. Their objective is to develop a new concept of marketing services delivered from hubs or centers of excellence, bringing the best talent across the world of digital marketing strategists, social media experts and demand generation specialists.
Their talented teams work in collaboration with global B2B clients' marketing and sales functions to unleash the potential of technology and develop new strategies to reach corporate buyers. They work with a range of different clients, from innovative startups to those listed on the Nasdaq.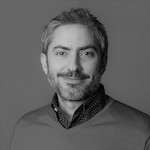 Pedro Guillen
Partner
Founding partner of the agency, Pedro is an expert managing international sales and marketing programs for global IT vendors with an entrepreneurial spirit oriented to achieve results. He is focused on developing new business models and valued added services bringing new ways of doing marketing to clients. He has over 15 years of experience in marketing, sales and business management, and worked for companies like IBM, Google and Telefonica in Europe.
Manuel Tello
Partner
Manuel Tello, was previously head of a B2B European agency, responsible for the Call Center operations & quality control, managing +100 telesales/telemarketing multilingual teams for outbound and inbound B2B operations. Delivering custom calling programs to help top IT customers to increase their pipelines, extend market interactions, and develop their channel. Responsible for the execution of multi-country digital & social campaigns, Account Based Marketing, and Marketing Automation campaigns.
Marta Pascual
Head of Marketing Strategy
Marta Pascual is our Head of Marketing Strategy. She has experience managing international projects where content and social strategy has played a strong role. After 6 years' experience in a B2B agency, she became a strong digital professional with a deep knowledge in IT demand generation activities.