The
world's

b2b agency in Latin America
Since joining in 2017, MarketLogic has given BBN access to some of the most important markets in Latin America.
The agency offers a unique mix of regional strategy from its Miami headquarters, paired with local insights and execution from its presence in Mexico City, Guatemala City, Bogota, Lima and Santiago de Chile.
Under its tagline of 'ideas meet results,' MarketLogic offers BBN's clients a pragmatic approach to this emergent part of the world. Their creativity blends with a sound communication strategy, compelling message and a channel mix to maximise measurable opportunities for awareness or lead generation.
To achieve these goals, MarketLogic integrates its digital and traditional in-house creative and media planning team with its three contact centres.
Marcelo Castro
Founder and CEO
Marcelo brings over 20 years of experience in international business, including strategic development and tactical execution in verticals such as consumer and technology. He has had the honour of working for global companies such as Apple Latin America, Sony Ericsson, HBO Group, General Mills, Samsung, and Sharp Electronics.
He also founded XL Worldwide, a premium transport and logistics firm specialized in Latin America and the Caribbean and a key component of MarketLogic's competitive advantage.
Hernan Braña
Director and Partner
Responsible for the accounts team in Miami, he brings over 20 years of experience in advertising and is credited with the development of channel programs for American Express.
Previously, Hernan was Partner at Publimen in Buenos Aires. He still works with Publimen, now serving as the creative agency for many of MarketLogic's regional clients with needs in Argentina.
He currently serves as President of the Asociación Latinoamericana de Agencias de Publicidad and is a member of the Argentine Marketing Association.
Gabriela Palma
Guatemala General Manager
Gabriela Palma has over 10 years of experience in telecommunications, marketing, and International Business. She has been responsible for Samsung Trade Marketing throughout Central America and BTL activities. Gabriela has developed activities and promotions for Coca-Cola, Huggies, and MoneyGram in Central America.
Gabriela previously worked in the procurement department for Claro, working closely with brands such as Motorola, Sony Ericsson and Samsung. She then joined Brightstar Corp team, where she was in charge of opening Guatemala offices as Commercial Manager.
Paz Terluk
Mexico General Manager
Paz has had experience in industries like hotels, banks, hospitals and clothing stores. Before working in advertising, she worked in PR, organizing events to promote artists, and talented people such as designers, art workers, etc.
Kathy Cifuentes
Colombia General Manager
Kathy has 10 years of experience in Marketing and Advertising, Branding and Packaging.
She is the strategic and executional support for new business and current clients in Colombia and South America.
During her career, she has worked for clients such as SABMiller, Mazda, Mondeléz, Kimberly Clark, Meals de Colombia, Zenú, Alquería and Unilever performing strategic development, communication tactics and research.
Kathy is an Advertiser with a degree in Marketing Management and recently completed a Certification in Digital Marketing.
Sebastian Vasquez
Chile General Manager
Sebastian has 14 years of experience in digital marketing agencies, having an understanding of technology from an operational perspective all the way up to meeting business growth.
He has extensive experience in digital marketing strategies, traditional media and development of new technology-based products to meet business and users needs.
Jeniffer Cruces
Peru General Manager
Jennifer graduated in Advertising and was awarded for the New Blood Awards festival in London. She holds a Masters Degree in International Marketing Services, a Diploma in Strategic Planning by Miami Ad School, and a Specialization in Design Thinking and Innovation Management.
A senior executive with more than 8 years leading successful marketing and commercial management strategies with high local and regional impact. She has worked with brands such as Coca-Cola, Disney, Unilever, Microsoft, Oracle, among others.
Marta De Leon
Creative Director
While she began in the consulting side of outsourcing at the very early stages of social media marketing, her work has evolved through the industry, landing her at her current role as a creative director in MarketLogic.
She studied communications at Universidad Rafael Landivar in Guatemala City.
Jennifer Serber
Argentina Country Manager
Marketing Professional with more than 10 years of experience in multinational companies. She has performed activities related to brand positioning applying different strategies depending on the market.
Jennifer has strong abilities to plan, manage and assist strategic processes for a company, brand or product. She can also develop and lead workgroups thanks to her background in public relations.
During her career, she has worked for clients such as HP, VMware, Dell, Symantec, Fortinet, Veeam, Cisco, NetApp, SAP, Qatar Airways, Conmebol, Nestlé, Massalin, aligning strategies according to brand and desired positioning.
Margot Doejo
B2B & Channel Marketing Director
Margot emigrated to the U.S. in 2009, and has brought over 16 years of experience managing business development and strategic marketing teams for leading advertising agencies, media outlets and technology firms in Venezuela. Her career includes planning and executing BTL campaigns for Microsoft and Intel.
She managed a Digital Signage firm developing non-traditional campaigns for companies such as Visa, Kraft, Ford Motors, HBO, Movistar, etc.
She develops new strategies and optimizing business processes for key clients within MarketLogic.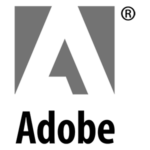 Contact
For new business or general enquiries please contact:
T:+305 513 8980