The
world's

b2b agency in Finland, UK & US
LUXID is an international award-winning modern marketing agency and one of Europe's leading marketing automation experts. LUXID's team combines strategic thinking, creativity and technological know-how to create measurable business results. They help drive success for market leaders and visionary corporations.
They believe successful marketing is not only about smart messages, innovative ideas and mind-blowing designs. It's also about utilising the best marketing technology and analytics with an experienced partner.
With over a decade of experience in marketing technology, they are continually looking to leverage their expertise to assist businesses with implementing and running marketing automation platforms.
LUXID's mission is to help their clients bridge the gap between their company and the market leaders. When it comes to running and integrating marketing technology, the agency loves nothing more than leapfrogging the competition with predictive marketing.
Timo Kruskopf
Chairman
Timo is a founding member and partner of Luxid and a member of the BBN board. He is a true believer in marketing technologies and a pioneer in measurable methods of marketing automation.
Timo works as a senior strategic planner, customer experience developer and contact strategy developer. "Digital marketing is very quickly turning what used to be a guessing game into an uninterrupted series of data-driven actions. Effective marketing has become a blend of science, strategy and creativity. There's a lot to know about new ways of driving business with customer data."
Pasi Voho
CEO
"Marketing is in the midst of unprecedented change, where marketing and sales integrate even more tightly. The glue in this change is data, which breaks silos, adds efficiency and enables new value creation for clients. Luxid combines all data-based marketing services under one roof and brings clarity, strategic direction and data-driven activities in an environment that can otherwise feel complex. Our goal is to be among the top players in data-driven marketing in Europe as well as one of the most popular employers in marketing in Europe."
Susanna Juusti
COO
Susanna is one of the founders of Luxid and the COO for Luxid Group Finland operations. That includes a strong focus on the company's key competences that build up the end-to-end offering that Luxid can provide to its customers.
Susanna loves good marketing and knows how to do it. "I think the definition of good marketing is simple: it supports sales and helps to make money. Technology combined with insightful strategy and clever creativity allows marketers to truly focus on generating more business."
Lee Kenley
Managing Director of Luxid London
With more than three decades of experience as a consultant and senior leader, Lee began his career as an engineer before moving into business development roles in financial services and the technology sector. "I'm proud of my track record of successfully delivering omnichannel marketing campaigns and digital ecosystem solutions for many of the world's most respected B2B/B2C brands—which leaves me with a huge passion to work with more."
Lee and his team work with mid-size and enterprise B2B clients in every sector to help them simplify digital technology, activate effective digital marketing, and streamline digital operations. Lee's role is to ensure consistently excellent delivery across Luxid's accounts and to build and maintain a best-in-class team.
Matti Aalto-Setälä
VP, Business Development
Matti is a creative thinker with an imaginative approach to problem-solving, offering original and practical solutions. He has a multidisciplinary education from three universities: Technology, Marketing and Design and a very diverse work history, including brand building, marketing and turning a startup into an international company.
Matti guides multinational companies through the murky waters of digital disruption and has successfully introduced and implemented digital transformation and marketing automation for several big Finnish brands.
Ville Säkö
Head of Digital Experience Solutions
Ville is a multidisciplinary strategic thinker and an entrepreneurial Digital Leader with over 20 years of experience and comprehensive knowledge of Digital Business Models, Digital Technology Architectures, and Digital Operational Models.
Superpower: can break complex topics into easy-to-understand concepts to influence senior management while building trust-based relationships at all levels of an organization and drive firmwide innovation and strategic transformation.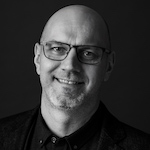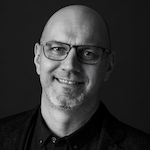 Ville Murtojärvi
Head of Digital Marketing and Creative Content
Ville has almost two decades of experience working in the B2B sector, first as an art director and later leading our Creative and Demand generation teams in Finland.
In addition to his experience in concept and visual design, Ville excels at digital marketing: he is fluent in several growth hacking techniques and marketing automation—and has over a decade of experience in digital campaign planning and building.
Robert Nygård
Head of Data and Analytics
Robert is the driving force behind our approach to data and analytics in sales & marketing.
He guides our multinational clients in becoming data-driven using modern growth leadership frameworks and his expertise in data, analytics & tech implementations for marketing.
Superpower: Simplifies complicated concepts without losing the point.
Contact
For new business or general enquiries, please contact:
T: +358 28 145 0600