The
world's

b2b agency in Switzerland
INL is the Swiss partner of BBN. Based in Geneva, with offices in the UK and Singapore, they specialise in working with their clients' regional and global marketing headquarters to create campaigns and toolkits that are rolled out across different markets. They thrive on putting their clients at the forefront of everything they do.
The way they work means progress can be made quickly, ensuring deadlines are met while still maintaining the same expected quality. INL stands for 'international', and the team includes ten nationalities, speaking nine different languages.
The agency impressed BBN with a substantial client list of multinationals including Medtronic, Givaudan, Nestle, P&G, Dentsply Sirona, West Pharmaceuticals and Interface.
INL has had a significant impact on BBN, winning pitches from clients who were looking to create new brand identities. They're also collaborating with many other BBN agencies on exciting projects both in Europe and Asia.
Rich Thomas
Managing Director
Originally from the UK, Rich has been based in Geneva for the last 15 years. He started his career in Brand Management with P&G before moving to the agency side where he set up the Swiss office for a UK based shopper marketing agency. He founded INL in Geneva 2005 with his Creative Director Gary Wilkinson. Since then they have opened offices in the UK and Singapore. Rich works with a number of International clients including Givaudan, Medtronic, Nestle, P&G, Dentsply Sirona and SICPA.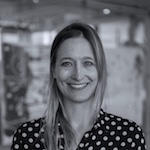 Lena Mathies
Client Services Director
Originally from Switzerland, Lena studied and worked in the US, Germany and Singapore. Lena manages the Account teams for all INL offices with typical Swiss precision. She has over 15 years of experience managing clients including, COTY, Medtronic, Dentsply Sirona and Constellium.
Contact
For new business or general enquiries please contact:
T: +41 223 015 314