The
world's

b2b agency in
Chicago & Milwaukee
Bader Rutter has provided award-winning B2B marketing services throughout its 44-year tenure. With a strong focus on compelling creative work and leading digital marketing services, the agency serves clients with a full spectrum of in-house services. From software technologies to infrastructure, ingredient brands to crop protection, Bader Rutter's expertise spans industries and services.
Whether it's collecting insights, crafting great brand experiences, cultivating more personal relationships or optimising delivery, Bader Rutter has put their expertise to work for some of the world's leading brands and is an agency you can count on.
Bader Rutter's partnership with BBN has led to international brand playbooks, support for lead generation programmes, global recognition and awards. Headquartered in Milwaukee, Wisconsin, with offices in Chicago, Illinois and Lincoln, the 275-person team includes experienced BBN team members well-versed in international projects.
Greg Nickerson
Chairman
After a decade of serving as Bader Rutter's CEO, Greg, now chairman, brings his vast marketing and industry experience to Bader Rutter's food and agriculture teams.
Jeff Young
CEO
Jeff began his career in publishing and has deep experience with blue-chip clients such as Zoetis, Pfizer and Corteva Agriscience. He currently leads Bader Rutter as CEO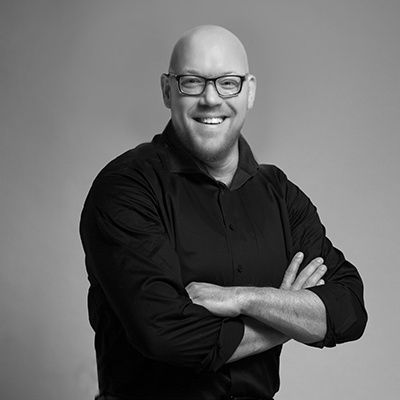 David Jordan
President
David is a Member of the Executive Leadership Team working alongside the CEO to manage daily operations. focus is on business expansion, including new business growth, expanding the agency footprint in Chicago and increasing the scope of the agency's strategic business and marketing offerings.
Rodger Jones
Director, Strategy
For more than 30 years, Rodger has contributed to building business for clients through brand management, strategic planning, creative thinking and concept development. Rodger also has worked for several U.S. agencies and in Manchester and London, U.K. He is a co-developer of BBN's proven and effective Brand Asset Management (BAM) model.
Allison Madell
Chief Collaboration Officer, EVP Public Relations and Content
Allison brings more than 25 years' experience in integrated marketing communications with a focus on food and producer marketing programs to Bader Rutter. She's led campaigns for many high-profile food and commodity organizations, including The Incredible Edible Egg, National Pork Board, The Mushroom Council and Got Milk? She leads the public relations and social media practices at Bader Rutter.
Ned Brown
Chief Creative Officer
Ned is Bader Rutter's chief creative officer and has worked on iconic brands like Porsche, Corona and Sea-Doo. He's also worked on Buffalo Wild Wings, Publix, Adidas, Audi, Intel, HBO, Orville Redenbacher and Florida's Natural orange juice. He brings his creative leadership to Bader Rutter's strong supply chain and farm-to-fork businesses.
Contact
For new business or general enquiries, please contact:
T: +1 262 784 7200